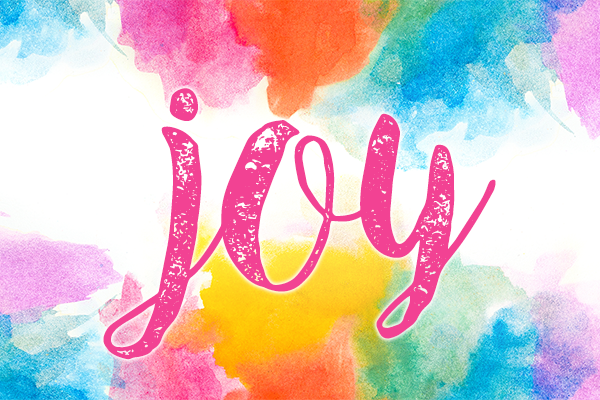 20 Jan

What Brings You Joy?

I have osteoporosis. I know this may be a strange way to start a blog on Joy, but it is very much related. I had been living with it for years because previous doctors never tested for it. When it was discovered, I needed medication and a rigorous exercise routine to strengthen my bones. After the first year, my progress showed good signs of improvement, but I still had a long road ahead. Due to an allergic reaction to the medication, my doctor changed my prescription and after the 2nd year, I regressed. I felt very frustrated and confused. What can I do differently to improve my bone density? There is more to good health than what traditional medicine provides.

I turned to a good friend Sara Regester. Sara is the owner of Directions 4 Wellness. Being trained in traditional medicine as a Registered Nurse as well as a Shamanic Healer, I knew she would be able to provide me with new insights. At the end of our meeting, she offered me a 30-day challenge – every day I had to do something of my heart's desire.

Huh?? My heart's desire – what was that? What are things that I love to do, that bring me joy? I could think of maybe 3 things, but to do this for 30 days – that seemed impossible.

My head was filled with so many questions – what is joy? What is the difference between joy and happiness? Am I worthy of feeling joy every day? Is joy gained from external or internal mechanisms? When I thought of joy, my mind went back to my childhood. I would think of playing in the park with friends, rolling down the hill and trying to stop ourselves from falling over from dizziness when we stood up. The laughter that this all transpired was – to me – pure joy. Was this type of joy attainable at my stage of life? Did I have to redefine joy – maybe set my bar lower?

I thought – If I'm filled with all these questions, I'm sure other women are as well. So, I brought the topic to my Reflection Friday program to hear what other women have to say. As always, the conversation ebbed and flowed. I always love how women show up ready to share openly and honestly. I knew that many of my questions would be answered.

What I learned about joy from our conversation:
Happiness is gained from an experience where joy is a deeper, long-lasting sensation.   
We can be dependent on external sources to bring us joy, but is this not happiness?
We need to continuously fill our well of joy to share it with others. If we deplete our reserve, we can show up in a way that is unauthentic.
We must be intentional about being joyful.
We can create our own reality to bring us joy.
The book Joy on Demand by Chade-Meng Tan talks about being able to access joy through the training of the mind (meditation). As we clear our mind, we clear our perception into the process of our emotions, allowing us to release negative emotions and take on a more compassionate, joyful perspective.
When we know the feeling of joy within our body, we can recreate the sensation through mindfulness and take on the emotion of joy.
I learned that I was trying to find joy from my head, instead of looking within my heart. Joy shouldn't be something we struggle to find or experience. From this perspective, a 30-day challenge no longer seems daunting. In fact, it can easily be a part of my life. There is no right or wrong when it comes to feel joy. It's a matter of being intentional in feeling the beautiful sensation that fills one's heart.
So, whatever it is that brings you joy, embrace it. Whether it is snuggling with your pet, dancing with your loved ones or finding quiet time for yourself, remember that you are worthy of basking in the feeling of joy and enjoying all the benefits it brings.
Join us on Friday, January 31st from 9 – 9:45 am (local Phoenix time) for our next Reflection Friday call. We'll be sharing tips to help us get organized in our business and our life.
To register for Free – visit our website – https://businessrescuecoaching.com/events