12 Nov

SECRETS OF 6 FIGURE WOMEN

Date/Time
Date(s) - November 12, 2019
5:00 pm - 6:00 pm

Research shows that women earn 80₵ to every $1 earned by a man. This disparity isn't because women aren't as business savvy as their male counterparts. In fact, women are perceived to be more trustworthy; better collaborators; and are more likely to give back to their communities. People love doing business with women. The issue stems from a woman's challenge to put a high dollar value on her worth – and ask for it! In this workshop, participants will have the opportunity to gain new insights on how to become a high-income earner and key strategies to help them achieve it.
About the Workshop
This 10-week virtual workshop is based on the highly successful book Secrets of Six-Figure Women by Barbara Stanney, which offers findings from conversations with women who have transformed their lives from underearners to high-income women. The workshop intertwines the proven strategies of success with tools and resources to help you get past your hurdles. Participants will gain a clearer understanding of what is triggering their success hurdles, incorporate the 7 key strategies into their day to day life and create and execute an action plan with urgency for successfully achieving their deepest financial dreams.
Who Should Attend
Any woman working in corporate America or owning her own business who feels like she should be making more money than she currently does.
What You'll Achieve
Clarity on what drives your internal motivation to help you do things that have been slowing your progress down;
A sense of urgency for making a lot of money that comes from your core, not just your brain;
Strategies to build your confidence and belief that you CAN be a 6-Figure Woman;
Support to lay out key goals and strategic action plan to build the career or business of your dreams; and
Accountability support throughout the program to keep you on track for success.
---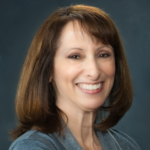 Your Workshop Facilitator
Cindy Gordon has been where you are. After moving to Phoenix, she struggled to build a 6-figure business. She used the financial support of her spouse as an excuse to play small. Implementing the steps she offers in this workshop helped her to reconnect to the importance of being financially independent and building a successful business. Now she wants to guide other women down this path. Learn more about Cindy Gordon.
---
Enroll Now
Categories