20 Apr

FINANCIAL SMARTS SERIES – Make Business Decisions with Confidence

Date/Time
Date(s) - April 20, 2019
9:00 am - 10:30 am

There is an old adage "Cash is King". This means that money allows a certain sense of security and freedom for those who have a lot of it. Small business owners work hard to grow their businesses, but does it leave them with the amount of cash they deserve? This webinar series will provide participants the opportunity to understand where their cash is coming from, how to use financial data to make more informed decisions to build cash and a range of financial vehicles available to maximize the growth of your cash to provide you with financial independence and security.
Who Should Attend
Any business owner who is interested in building their financial acumen to reduce the stress of making decisions that impact their financial wealth.
WORKSHOPS
3 Vital Financial Reports Essential to Business Success
The components of financial statements, financial projections, and cash flow information
What each report provides and how the information is useful to business growth
Make Business Decisions with Confidence
How to use financial information and data to make informed decisions in your business
Key performance indicators of your business' success
Proven Ways to Build Wealth
Tax-free savings accounts everyone should have
Investment in your business and investing in yourself
---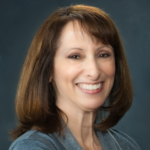 Your Workshop Facilitator
Cindy Gordon has been where you are. After moving to Phoenix, she struggled to build a 6-figure business. She used the financial support of her spouse as an excuse to play small. In her "prior-life"  as a Canadian CPA, Cindy helped hundreds of small business owners gain the financial knowledge necessary to grow their business. Cindy incorporated these tools into her current business' strategies to gain the financial independence she had in Toronto. Now she wants to guide other women down this path. Learn more about Cindy Gordon
---
Enroll Now

Categories