07 Aug

Authentic Leadership: Leading a Multi-Generational Workforce (Phoenix Business Journal event)

Date/Time
Date(s) - August 07, 2019
11:30 am - 2:00 pm

Great leadership is key to a highly engaged workforce. The leaders in your business need to be able to motivate each individual so they bring their best to work every day. Learn how to get Boomers, X'ers, and Millennials to thrive and contribute to the bottom line.
About the Workshop
Are you struggling to engage the variety of generations in your workplace, or do you "avoid" hiring people from certain age groups? Does trying to accommodate the different needs of your multi-generational workforce leave you frustrated and overwhelmed? As a business leader, your focus is on achieving your objectives, so having employees that are motivated to bring their personal best to work and have a positive impact on the lives of others is essential to your success.
Great leadership is the key to improving employee engagement. Companies like Zappos, Southwest Airlines and Medtronics have demonstrated that effective leadership not only provides higher employee commitment but also strengthens profitability, customer satisfaction, and shareholder return.
This interactive lunch and learn workshop is ideal for those in leadership positions and pursuing leadership roles who want to learn new skills and methods to help their staff be more effective.
In this workshop you will:
Explore a new perspective on leading others that is more serving to your workforce
Gain insights on how to put generational differences into a framework that evens the playing field
Attain a clearer understanding as to the underlying and most essential needs of the Millennial generations so you can easily engage them at work
Learn a proven successful way of leading – The Authentic Leadership Model
See how you are in control of the success of your team (and how easy it is to achieve higher engagement!)
Who Should Attend
Anyone in a leadership position and pursuing leadership roles who want to learn new skills and methods to help their staff be more effective.
---
---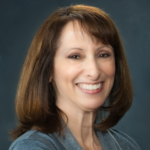 Your Workshop Facilitator – Cindy Gordon
Cindy Gordon is the founder of Business Rescue Coaching (www.BusinessRescueCoaching.com) a boutique coaching company that provides a unique leadership experience to executives who are overwhelmed by the challenges that arise from the growth of their organization.
As a Canadian CPA, Cindy spent over 20 years working with leaders and business owners to build their organization's financial wealth through "traditional" means – increase revenues, reduce expenditures and taking calculated risks. After receiving her coaching certification from the Coaches Training Institute in 2007, she found that there were many nuances to "success". Cindy's coaching focus is helping leaders to create a "Leadership for All" mentality where each person within their organization is called on to be a leader. This helps her clients achieve meaningful change that creates the desired outcomes more rapidly and with less resistance. Cindy offers her skills to leaders through one-on-one coaching, team workshops, and speaking engagements.
Learn more about Cindy Gordon.
---
Categories