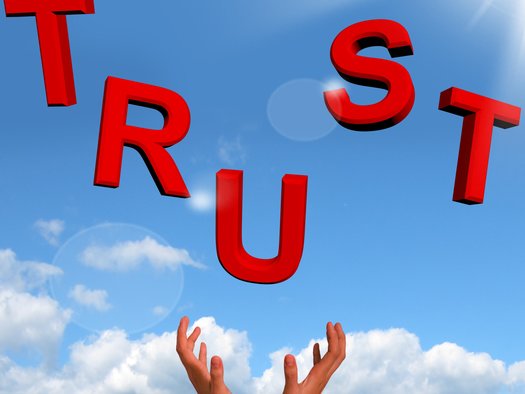 25 Sep

Can You Trust People in Your Workplace?

Having a high level of trust in the leaders, bosses and peers in your workplace helps to make the business more profitable than the competition.  Trust is the foundation for stronger collaboration between peers; motivation to work harder and smarter; and an ongoing commitment to the company reducing the risk of employee turnover. These factors all have a direct link to higher profits.

In an article in the August 2016, Strategic Finance Magazine called Trust Deficit in the Workplace the author refers to an Ernst & Young survey which explored trust. The findings brought about an important reminder of how trust has been tarnished over the year. This makes me wonder if our global economy has yet to rebuild the trust that was so brutally compromised back in 2007 / 2008 – resulting in the worst economic recession in history. According to the survey "less than half of the 9,800 full time workers surveyed globally between the ages of 19 – 68, in eight countries, placed a great deal of trust in their employer, boss or colleagues." How do businesses operate effectively without trust?

I know how important trust is for me in my business. I will only refer business to colleagues who I've created trusting relationships with. If I don't know that they will be able to deliver what they say they will, I'd be putting my brand and image at risk. I continuously work hard to build a deeper level of trust with my clients. They know that I have their back and would never lead them down the wrong path. They also know that if I don't have the answers, I'll find out. Jeopardizing trust would mean the end of my business. This is no different than any other business.

The challenge

How do we build trust without clearly understanding what it takes and consistently repeating the necessary actions and behaviors to build integrity? Later this week I will share my thought on how I build trust, but until then, I would love to hear yours.

WHAT DOES IT TAKE TO BUILD A TRUSTING RELATIONSHIP AND IS BUILDING TRUST IN BUSINESS DIFFERENT THAN BUILDING TRUST PERSONALLY?

Business Rescue Coaching helps IT and Accounting based business owners grow their businesses so they can finally generate the profits they deserve.