17 Nov

SPARK! Networking

Date/Time
Date(s) - November 17, 2020
11:30 am - 12:30 pm

Do you love connecting with businesswomen to build relationships, but the pandemic has put a damper on your networking activities? Do you miss being able to meet two or three different women and engage on a deeper level? Even if it was safe to network in person, would the additional travel time t make you think twice about attending? 
Now there is a better way to expand your network. Welcome to SPARK! – a virtual networking event where women can SPARK! new relationships; SPARK! new ideas and SPARK! new collaborations without leaving their desk. It's time to break out lipstick again because there is a new and easy way to network face-to-face!
SPARK! offers you:
Three one-on-one 15-minute break-out sessions to connect with another amazing woman;
Optional conversation cue to spur a fun and engaging discussion;
The contact information of all participants to build and grow relationships after the meeting.
---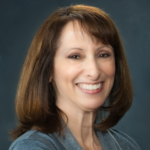 SPARK! is facilitated by:
Cindy Gordon is the owner and founder of Business Rescue Coaching. For the past three years, Cindy has devoted her efforts to help women earn what they are worth. She believes that women are better at building relationships, understanding their clients' needs, and going the extra mile to fulfill those needs. They get in the way of their success by undervaluing their value. Cindy provides programs and support to help women close the gender income gap and live the life they deserve.   Learn more about Cindy Gordon.
---
Enroll Now
Categories