19 Oct

SPARK! Networking

Date/Time
Date(s) - October 19, 2021
8:30 am - 9:30 am

Do you love connecting with businesswomen to build relationships, but the pandemic has put a damper on your networking activities? Do you miss being able to meet two or three different women and engage on a deeper level? Even if it was safe to network in person, would the additional travel time make you think twice about attending? 
Now there is a better way to expand your network. Welcome to SPARK! – a virtual networking event where women can SPARK! new relationships; SPARK! new ideas and SPARK! new collaborations without leaving their desk. Opportunities come from people who know and trust you. Join SPARK! where genuine relationships begin.
SPARK! offers you:
Three one-on-one 15-minute break-out sessions to see if any SPARKs fly for future connections;
Optional conversation cue to use as an ice breaker, if needed;
The contact information of all participants to build and grow relationships after the meeting.
NOTE – ALL EVENT TIMES ARE STATED IN MST TIME ZONE, REGARDLESS OF THE TIME OF YEAR. PLEASE ENSURE YOUR CALENDAR REFLECTS THIS PROPERLY.
---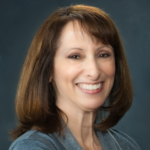 SPARK! is facilitated by:
Cindy Gordon has a passion for helping women get out of the way of their success. We are all "blessed" with these voices in our head that tells us lies, holds us back, and keeps us in our comfort zone. Cindy offers her clients an array of tools and strategies to become more aware of their limiting beliefs and chose what actions they should take to serve their ultimate goals.   Learn more about Cindy.
---
Enroll Now
Categories