23 May

SECRETS OF 6 FIGURE WOMEN – 10 Week Program Start Date

Date/Time
Date(s) - May 23, 2019
8:00 am - 9:00 am

What would your life be like if you were making 6-figures and had the financial means to do whatever your heart desires? How would you feel about yourself? How would waking up in the morning be different than it is today?
What if the only thing standing in your way of being financially independent is yourself – the reality you've created in your mind of why it won't happen. Many women become comfortable being financially dependent on their spouse. I know this for a fact because I was one of those women. Starting a business from scratch in a new city and a new country was harder than I thought. I allowed my inner critic to take over and after a while, I truly believed that it was fine to "just bring in some extra money". It was when I experienced a life-altering personal event that I was jolted back to reality.
Don't wait for that life-altering event to get you moving. Start working on becoming a 6-Figure Woman today!
About the Workshop
This workshop is based on the highly successful book Secrets of Six-Figure Women by Barbara Stanny, which offers findings from conversations with women who have transformed their lives from underearners to high-income women. The workshop intertwines the proven strategies of success with tools and resources to help you get past your hurdles. Participants will gain a clearer understanding the hurdles that hinder their success; explore the 7 key strategies used by high-income women to help them achieve financial independence, and create and execute an action plan to move closer to achieving their deepest financial desires.
Runs from Thursday May 23 – August 1, 2019 – 8:00 am – 9:00 am Phoenix local time (No class held on July 4rd)
Who Should Attend
Any female entrepreneur who would like to make more money in their business and wants to support other women in achieving the same.
What You'll Achieve
Clarity on what drives your internal motivation to help you do things that you are consciously or unconsciously avoiding;
A sense of urgency to make more money that comes from your core, not just your brain;
Strategies to build your confidence and belief that you CAN AND WILL be a 6-Figure Woman;
Support to lay out key goals and a strategic action plan to build the career or business of your dreams; and
Accountability and coaching support throughout the program to keep you on track for success.
---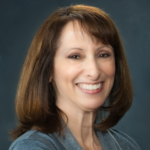 Your Workshop Facilitator – Cindy Gordon
I have been where you are. After moving to Phoenix, I struggled to build a 6-figure business. I became comfortable being financially supported by my husband and used not this as an excuse to play small. Implementing the steps I offer in this workshop helped me reconnect to the importance of being financially independent and building a successful business. Now I want to guide other women down this path to create the life they desire. Learn more about Cindy Gordon.
---
Enroll Now
Categories