22 Apr

SECRETS OF 6 FIGURE WOMEN – Start Date

Date/Time
Date(s) - April 22, 2021
8:30 am - 9:30 am

"Underearning – To repeatedly gain less income than you need, or than would be beneficial, usually for no apparent reason and despite your desire to do otherwise."
    Earning What You Deserve by Jerold Mundis
Women are making less than they want and deserve. This has been confirmed in a 2018 study on the State of Women-Owned Businesses which discloses that 88% of women-owned businesses in the US earn less than $100,000 of annual gross income. 
Considering women are more empathetic to their customers' needs; are over-delivering on what they promise and are more trusted by consumers, these numbers just don't make sense. 
So, what is really getting in the way of women business owners making the money they deserve? THEMSELVES! How?
They don't speak up for themselves
They care more about other people's wallets than their own
They don't value themselves high enough
They have a tenuous relationship with money
They have stories in their head that tell them they shouldn't be doing / or aren't ready to do the important things that will help them grow their money
They live most of the time in their comfort zone
Getting past these limitations isn't hard. If you're ready for change, if you're ready to stop being an Underearner and start earning the money you're worth, the Secrets of 6-Figure Women program is for you.
About the Workshop
This 10-week live virtual program puts you in a group of women who want to change, just like you do. You will immediately feel supported and comfortable because you're not going to embark on the learning alone.
Throughout the 10 weeks, you will move through the Roadmap to Becoming a 6-Figure Woman
Stage 1 (Weeks 1 – 4)             Personal Development
Get clear on what you want to achieve
Identify your what makes you an unstoppable force for success
Learn how to take control of the negative chatter in your mind so these thoughts don't slow you down
Discover how easy it is to live outside of your comfort zone while still being calm and confident
Stage 2 – (Week 5)                 Develop a Plan
It's one thing to learn how to be successful, but it's important to put these tools into action. Part of being a 6-figure earner is having goals. You'll learn how to set relevant goals and a plan to successfully achieve it.
Stage 3 – (Week 6 – 9)           Move into Action
Over the second half of the program, participants will learn key strategies and leadership principles necessary to build their confidence and help them achieve their goals. This learning will help women stretch further out of their comfort zone; find their voice and take courageous steps to advance their business achievements.
Stage 4 – (Week 10)               Celebrate
The program is closed off by having participants celebrate their growth and the new person she has become.
What You'll Achieve
Clarity on what is important to you and how you've been getting in the way of your ability to earn more money.
A sense of urgency to make more money and a determination to achieve it.
Strategies to build your confidence so you feel that you CAN AND WILL be a 6-Figure earner.
Support to create a key goal and a strategic action plan to build the business of your dreams.
Accountability and coaching support throughout the program to keep you on track for success.
Who Should Attend
Any woman who believes she should be making more money than she currently does and is ready to make a change.
---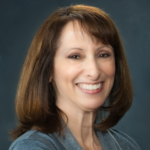 Your Workshop Facilitator
Cindy Gordon has been where you are. After moving to Phoenix, she struggled to build a 6-figure business. She used the financial support of her spouse as an excuse to play small. Implementing the steps she offers in this workshop helped her to reconnect to the importance of being financially independent and building a successful business. Now she wants to guide other women down this path. Learn more about Cindy Gordon.
---
Enroll Now
Categories